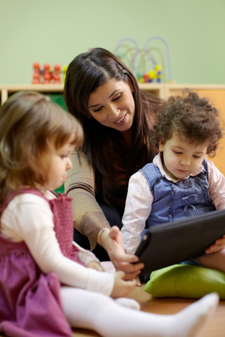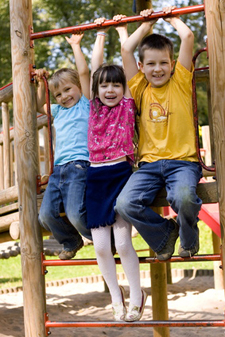 Our Philosophy
Our goal at the Children's Playhouse Daycare is to build strong families to assist every child in our program to their fullest possible potential. To do this, we follow an age appropriate curriculum that consists of structured learning mixed with creative fun and play. We offer a caring developmentally appropriate hands on environment, which allows children to develop to their maximum potential. The program focuses on children's social, emotional, cognitive, and physical development through a variety of individual and group activities. Children's self esteem is also fostered and nurtured. Children are encouraged to respect themselves both as an individual and as a friend. We hope to develop curious, active learners with high self esteem.
We will be happy to assist you or answer any questions you might have. Feel free to contact us at
anytime.
Our Educators
Our staff members are experience early childhood educators. All participate in a continuous program of continuing education by attending professional workshops, in-service education, and enrolling in early childhood education college courses. The staff remains alert to the ever changing needs of today's families and current early childhood research.
Our staff is CPR and First Aid certified and are always ready to respond to minor and major emergency situations on and of the property.

Hours of Operation
Children's Playhouse Daycare is open full days year round.
Our hours of operation are Monday through Friday 7:30 a.m. - 5:30 p.m.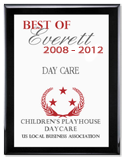 Director: Jennifer Ford
46 Bucknam Street, Everett, Mass. 02149 Tel: (617) 387-5437
Director: Michelle Diaz
92 Baldwin Avenue, Everett, Mass. 02149 Tel: (617) 387-5405
Co-Executive Directors: Marilyn Ruberto and Michelle Diaz