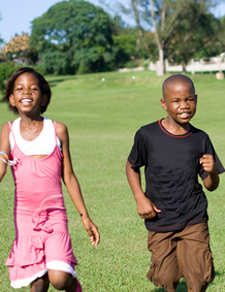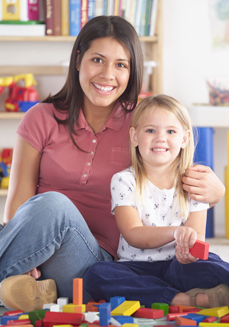 Programs: Childrens' Education
Toddler / Preschool / PreK / Kindergarten

46 Bucknam Street

Everett, MA

Tel: 617-387-5437

Fax: 617-387-4432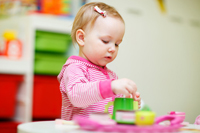 Infant / Toddler / Preschool / PreK

92 Baldwin Avenue

Everett, MA

Tel: 617-387-5405

Fax: 617-387-5411
The Daily Program: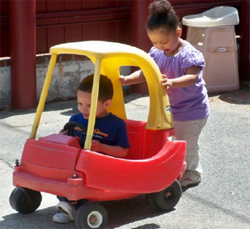 Arrival begins at 7:30 a.m. Self directed play, creative time, and lot of activities both indoors and outdoors fill the day. When the children first enter the classroom, they are greeted by a teacher and given the freedom to explore the various learning activities and interests that have been prepared for them. These areas can be changed daily, weekly, or hourly. Some of these activities are, but are not limited to clay, paint, collage, musical instruments, books, dolls, writing, reading and sensory activities. We also offer a variety of activities for special days, and occasions. The children will be learning through hands on interaction with their environment. Each day is special, opening up new worlds to conquer, and new things to try.
A teacher is always near by to lend support and guidance, answer a question, make a statement, to set guidelines, and to change the activities. There will be circle times, learning times, outdoor times, activity times, music and movement, and one on one time, where the children can have time to interact with the teacher individually. In addition, there will be time to go outdoors, and run, climb, hop, dig, balance, and play games.
The program closes at 5:30 p.m.
Please remember to ask about our early drop off and late pick up program at our Bucknam St. location! Additional rates apply.